32 Shades of Plastic is a collaboration between Joshua Hashemzadeh and his seven-year-old sister Lauren Gallace. Appropriating images from his sisters coloring books, Joshua digitally breaks their continuity through a play with language and form. Pulling quotations from iconic artists such as Barbara Kruger and Roy Lichtenstein he looks to establish linkages between contemporary queer identity and the gaze of pop-culture. After said alterations are complete the uncanny imagery is redistributed to Lauren to color as seen fit. This contrast between cynical constructions and youthful innocence critiques social norms in a way that is both genuine and troubling.
The pieces in this exhibition allude to a wide array of controversies with an emphasis on the portrayal of gender, race, socio-economic class, and heteronormativity. These images, although seemingly innocent, utilize subtle changes which warrant intimate investigations that challenge the modern immediacy of visual content and pushes the viewer to re-examine how and when these popular tropes enter ones' consciousness.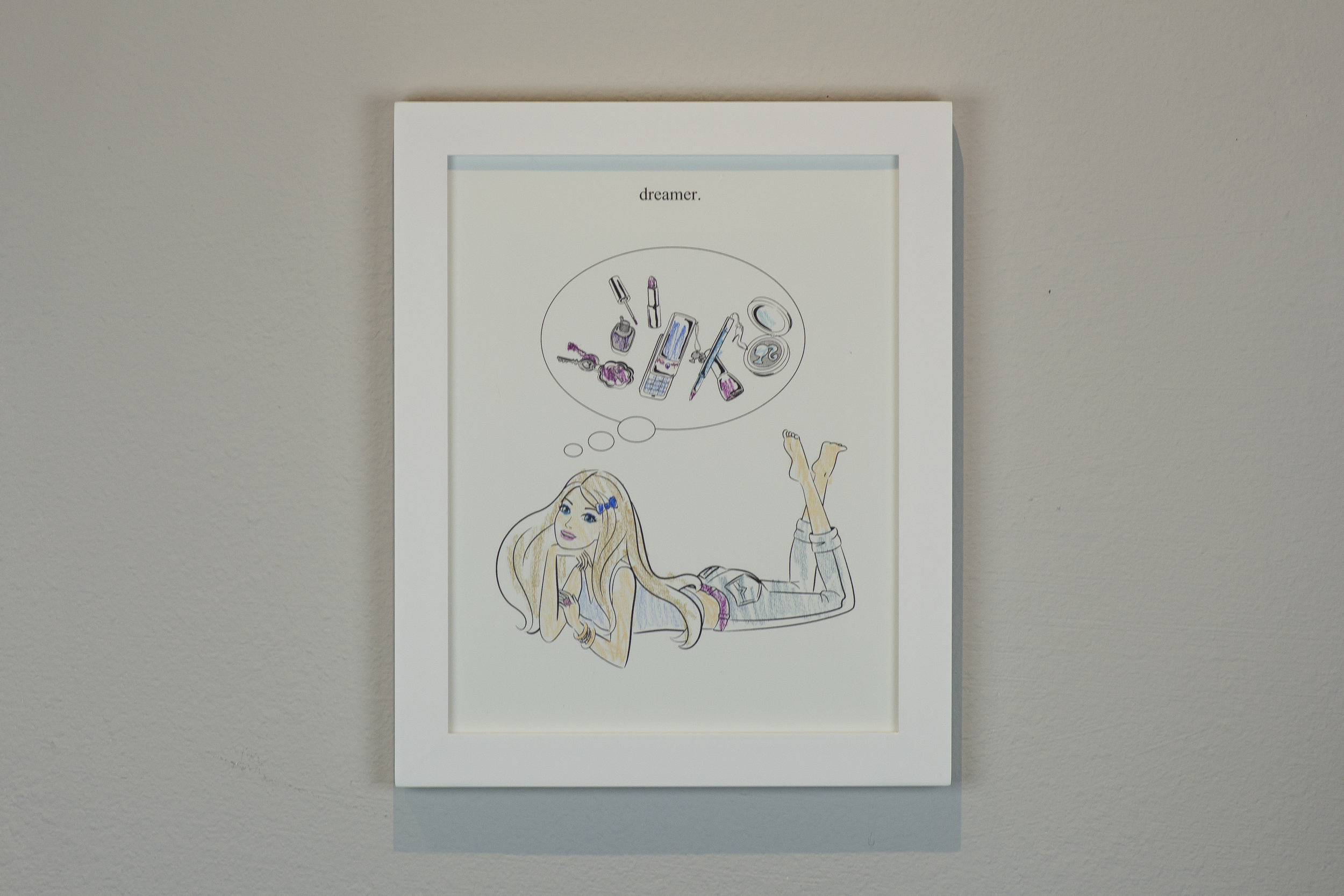 Joshua Hashemzadeh, born in 1993, is currently working in Los Angeles, CA after receiving his BFA in 2015 from the San Francisco Art Institute. His work, often varying in mediums, is built around an investigation of postmodern conditions referring in detail to: millennial identity, social institutions, and commerce. Trained as a painter and inspired by Fluxus and the Conceptualist movements of the 1960's, he looks to his practice as a continuous reflection of inquiry. Recent works have been featured in several exhibitions in the San Francisco and Los Angeles areas with recent highlights being: SFAI BFA Exhibition, Diego Rivera Gallery, San Francisco; Tethered, Like Minded Salon, San Francisco; and 32 Shades of Plastic, MRG Fine Art, Los Angeles.